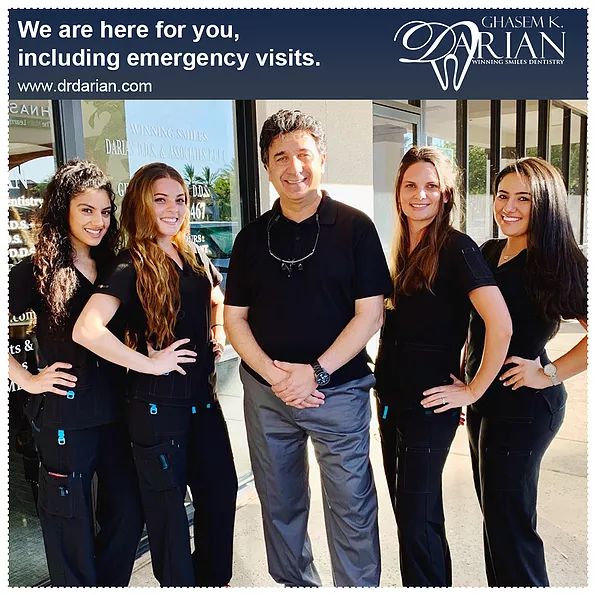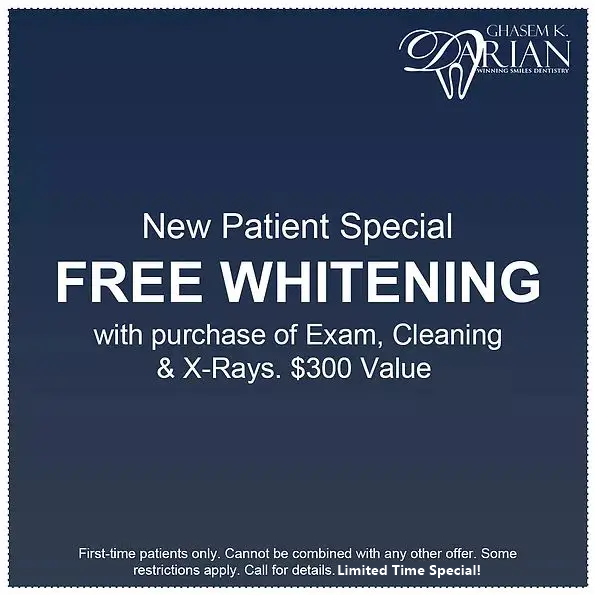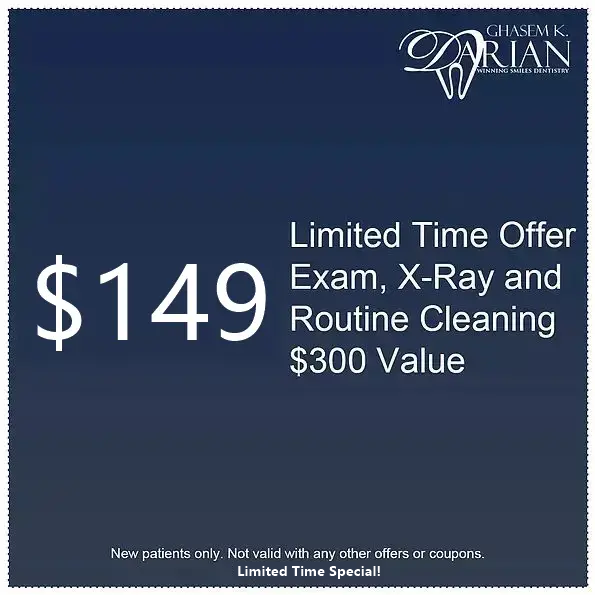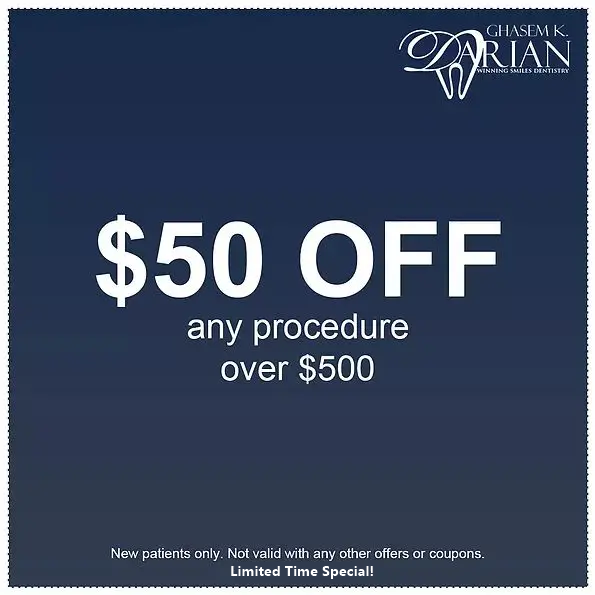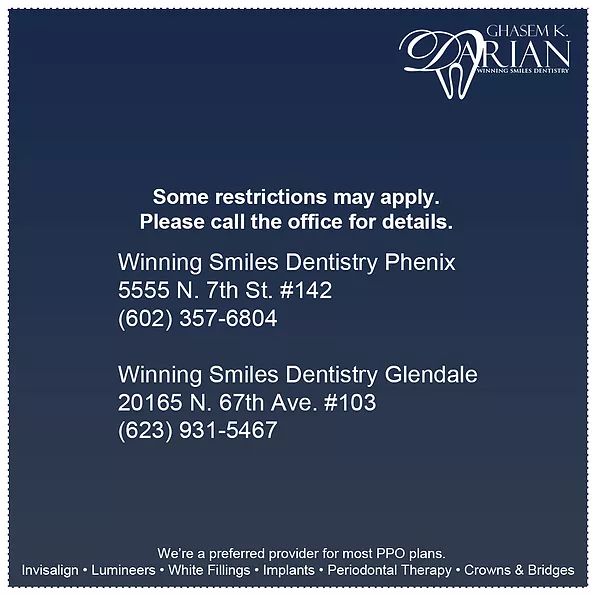 Dr. Ghasem K. Darian DDS and Associates
The ancillary staff at Winning Smiles Dentistry has 2 convenient locations. Our Glendale office is located at 20165 N. 67th Ave. Glendale AZ. 85308 and our Phoenix office is located at 5555 N. 7th St. Suite #142, Phoenix AZ. 85014. All are highly skilled professionals with the shared goal of providing exceptional services for our patients. Working together, we are in a unique position to offer you invaluable assistance and advice. You're guaranteed our highest level of personal service, professional experience, and competitive fees.
When it comes to choosing dentists in Phoenix or Glendale AZ, residents look to the office of Dr. Ghasem Darian, D.D.S. at Winning Smiles Dentistry, to take care of everyone in the family. Lots of our patients bring us pictures of their weddings, new babies, vacations, and new houses. We enjoy being included in the things in their lives that make them smile, and isn't that what it is really all about? Call or
schedule an appointment
today.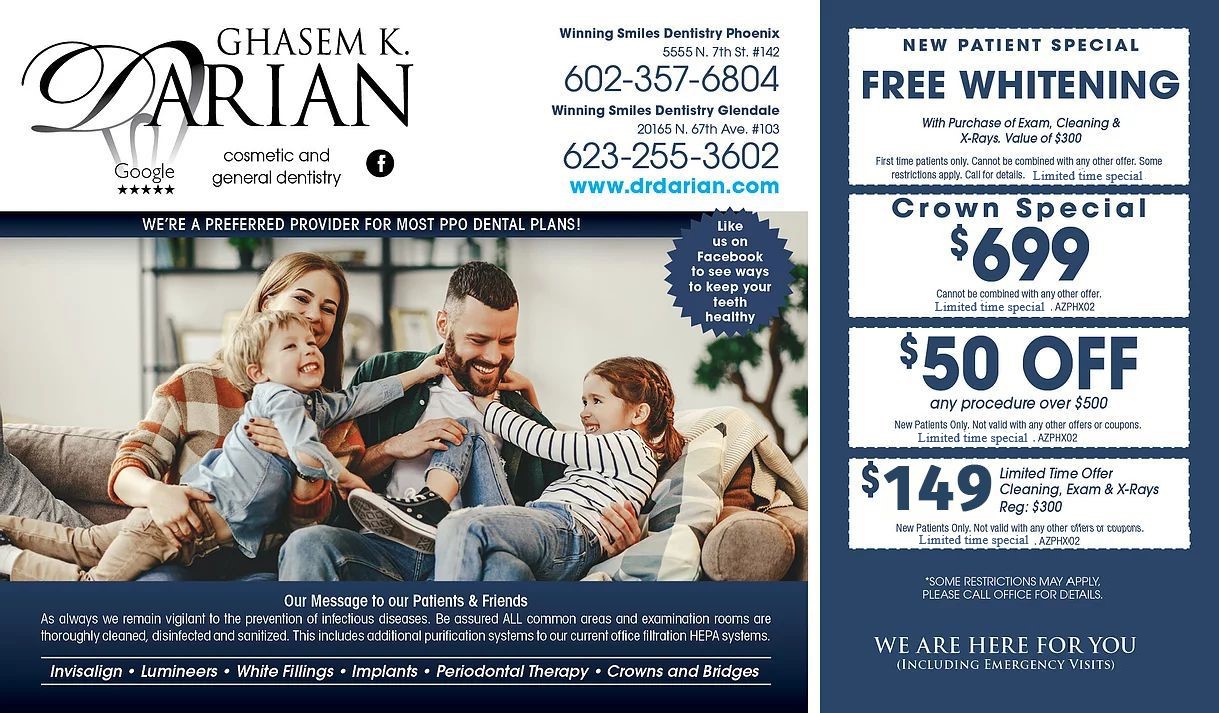 Payment Options at Winning Smile Dentistry


You can pay for your office visits and any treatments by cash, check, credit or debit card at the time of treatment. We also accept most major dental insurances, as well as CareCredit. To discuss your payment options or insurance coverage, please call (602) 265-8566.
Insurance
We accept most insurance plans. We also accept payment from most PPO and indemnity plans. Please call our office to make an appointment and we will answer any questions you may have.