Bad breath may occur due to a number of reasons, i.e., anything from stomach problems to diets and teeth problems.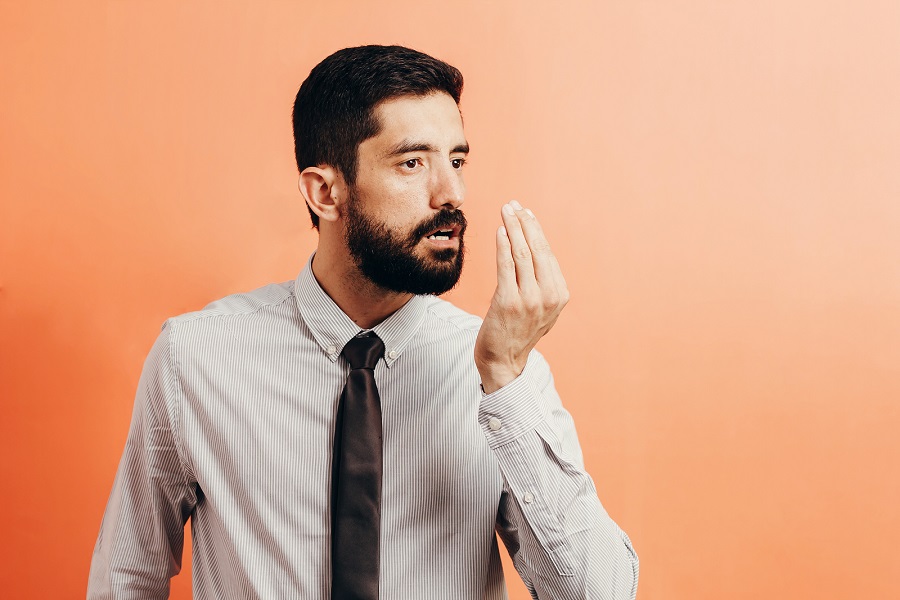 Mostly it might be due to:
Tongue (when bacteria grows in between the papilla)
Teeth cavities (especially when food particles get stuck in them)
Gum diseases
Extraction sites during healing
Dentures when not cleaned properly
Alcohol and tobacco
If you or someone you know is concerned about bad breath, the first step is a dental checkup. Your dentist will be able to confirm or rule out the source of bad breath.
When the cause is found, treatment will be determined and explained by your dentist.
These are a few other non-dental reasons that cause bad breath:
Sore throat
Tonsillitis
Some food
Infection of air passages
Following a good oral hygiene routine and receiving regular dental checkups are the best ways to prevent bad breath.
If you have any questions about the treatment of bad breath and you live in Glendale or the downtown Phoenix area, give us a call today!